"Beauty comes at a price!" To get beautiful, you have to pay a hefty price. Is it always true? Do you need to spend your entire savings to transform your living space and make it beautiful? With the right interior design company, modern flat design in Kolkata can be custom-made and affordable. Buying lots of home decor items or installing premium-grade furniture pieces is not the solution. You need to follow a systematic approach that optimises your living space and style. Let's check out some basic rules that every professional interior designer follows while decorating flats and apartments in leading metro cities in Kolkata.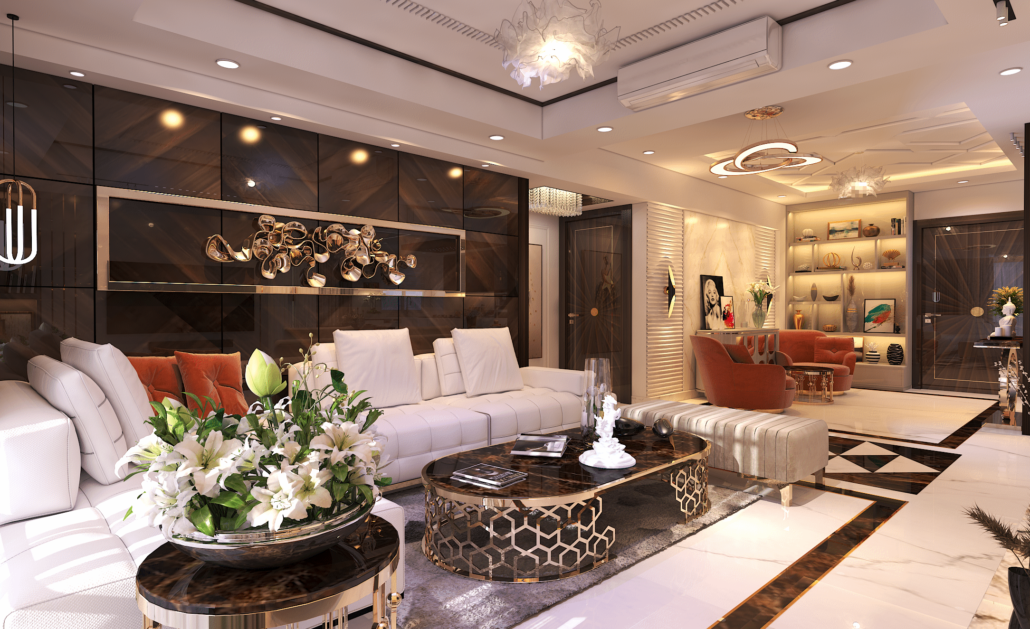 Tips to Nail Your Flat Interior Design
Interior design is all about making your entire living space functional while keeping it creative. An ideal living space should adjust to your daily routine without causing any hassle.
Plan Smart, Plan early
Interior design is something that you should start early to enjoy the maximum benefits. Try to book upcoming residential projects so that you can enable some customization in your own way. In between, you should also consult with an expert interior designer who can guide you accordingly. Taking this step at an early stage can let you choose the best flooring, lighting, fixtures, plumbing fittings, and many other specific changes or installations that can maximise the functionality of your flat.
Set a Strict Budget
When it comes to interior design, there is no budget limit or fixed price strategy. After booking a property, you should consult with an interior designer to get an estimate. If possible, show the blueprint of the property, and it will help the designer show you realistic design ideas and a cost estimate. At the start of the interior design plan, you should convey your budget limitations and goals. You should check what you can get within your fixed budget or, if you add anything else, how much more you need to spend. Then, draw a fair comparison and make an informed decision.
Keep It Realistic
While searching the internet, you will find plenty of home decor items and furniture pieces. Before buying anything, you should check its functional and aesthetic value. Refrain from overbuying. Stuffing a room with lots of decor items or furniture pieces not only hampers its functionality but also looks jeopardized. Ask your interior designer for ideas on decor items, and then buy them. Always remember that over the years, more items and furniture pieces will be added, and it's unavoidable. So, keep some free space for those future items.
Conclusion
Following a few simple tips can make your modern flat design in Kolkata beautiful and truly optimized. With an interior design company like Elegant Interior, transforming your living space isn't hard or expensive. You can easily get your dream flat without exceeding your budget. Your home should make you feel relaxed, happy, and satisfied. To turn your living space into your dream home, consult with the best interior designers and plan early.
https://www.elegantinterior.info/wp-content/uploads/2023/09/D.png
1261
1915
superadmin
https://www.elegantinterior.info/wp-content/uploads/2020/11/logo.png
superadmin
2023-09-23 11:54:21
2023-09-23 12:04:29
3 Secret Interior Design Tips to Optimise Modern Flats