Will you like to move into a concrete space with no appeal and functionality? Well, your answer is certainly a big NO. Imagine landing up at an unpleasantly designed place that looks more of a haunted area than a functional living space. This is why interior designing is important.
Interior design adds aesthetic value to a space. Whether it is a newly built area or an old structure that needs a revamp, interior design makes it lively!
When you hire a top interior designer in Kolkata, they not only decorate your house or workplace but use their technical knowledge, creativity, and professionalism to make the place worthy of it.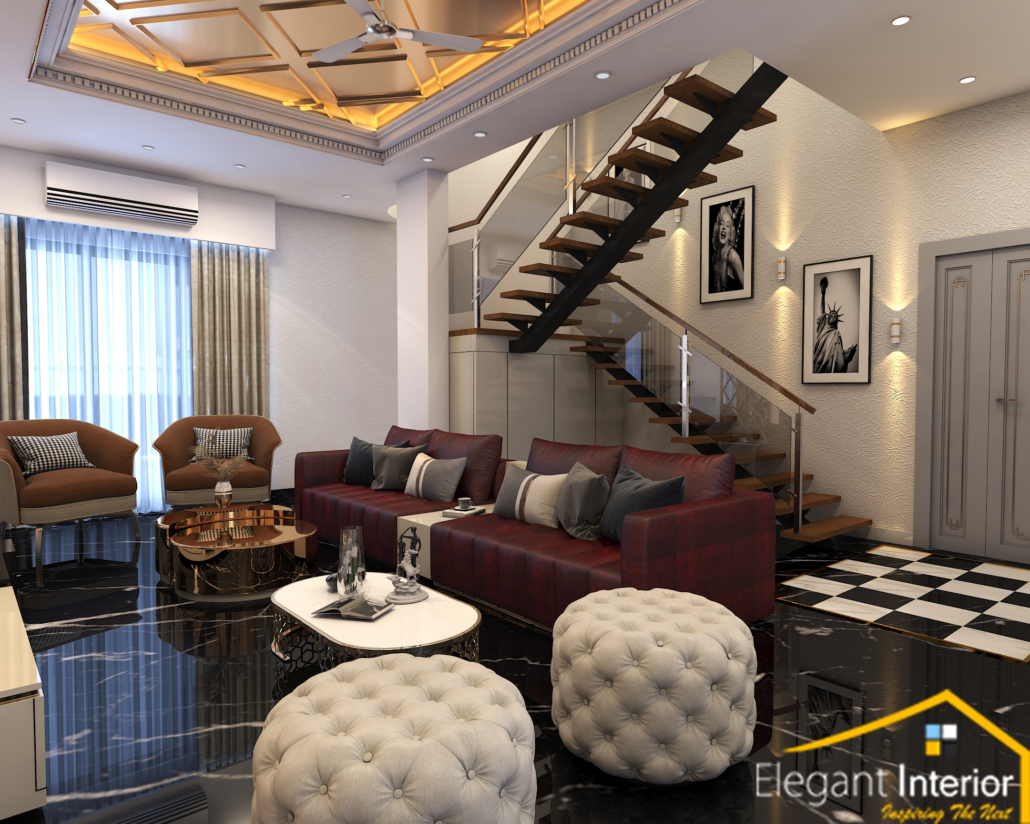 Why is hiring an interior designer important?
Whether you plan to redesign your home, workplace, single room, bathroom, or kitchen, interior designers help us ease our lives. Here are why you would choose the top interior designer in Kolkata.
Today, when everyone struggles with space crunch in metro cities, interior designers come as rescuers. Designing not only makes your abode look beautiful but makes it functional.
A smartly designed small house is better than a poorly styled big house. Functionality is one of the major aspects of interior design. Professionals with good work experience know how to install vertical storage and make the house beautiful.
Installing foldable furniture, utilizing each space smartly, and implementing minimalism are trending goals of interior designers.
Your home reflects your personality. When you hire a designer, they plan each corner according to your instructions. Once the owner decides on his style, interior designing becomes easy. Some people love contemporary designs, while others go for modern and classy.
Designers take note and try to incorporate your personality into your home.
Organization and space enhancement is important to make the home look visually appealing. Imagine owning a car but no parking garage or a washing machine without any proper water provision? Interior designers make notes for each requirement and plan the space accordingly.
Using each corner smartly, coordinating colours, and organizing are important reasons you should hire interior designers.
Today, people buy properties as a reinvestment. They buy workspaces, houses, and garages and sell them later for better prices. A smartly designed space will fetch better property value than a concrete structure with no functionality.
Most buyers in metros like Kolkata look for places ready to move in. if the place is well furnished and designed aesthetically, it sells like hot cakes in the market to fetch a higher value.
It feels relaxing after a tiring day when you return to a beautifully designed house. Home gives solace to tired souls. However, interior design is not everything, and it is important to keep the house hassle-free and well-maintained.
Similarly, a neat and functional workspace boosts productivity and efficiency. If your office is lively, your employees tend to spend more time at work.
A beautifully designed, functional place helps in easy maintenance for a longer time.
https://www.elegantinterior.info/wp-content/uploads/2022/05/living-room-8.jpg
1728
2161
superadmin
https://www.elegantinterior.info/wp-content/uploads/2020/11/logo.png
superadmin
2022-05-17 11:50:03
2023-01-22 07:36:05
Importance of Hiring Top interior Designer in Kolkata