The diminishing number of the separate plots is increasing the demand for duplex. Now the main challenge an interior designer face is in decorating a duplex with all the qualities that an independent house possesses. Designers are coming up with varied plans to utilize the full space and create the illusion of a sizeable house. In this article, we have discussed three tricks that will help in elevating your home interior design of a duplex.
Make your wall the showstopper of your home
The best advantage you often get while decorating a duplex is its double-sized wall. This wall typically lengths up to two floors and has a great height from the ground to the ceiling. Now the possibility is endless when you have this much space to display. You a showcase a single large portrait, wall painting or a statement wallpaper an make you wall stand out. The statement wall will be the center of attention and will stand out for its duplex height.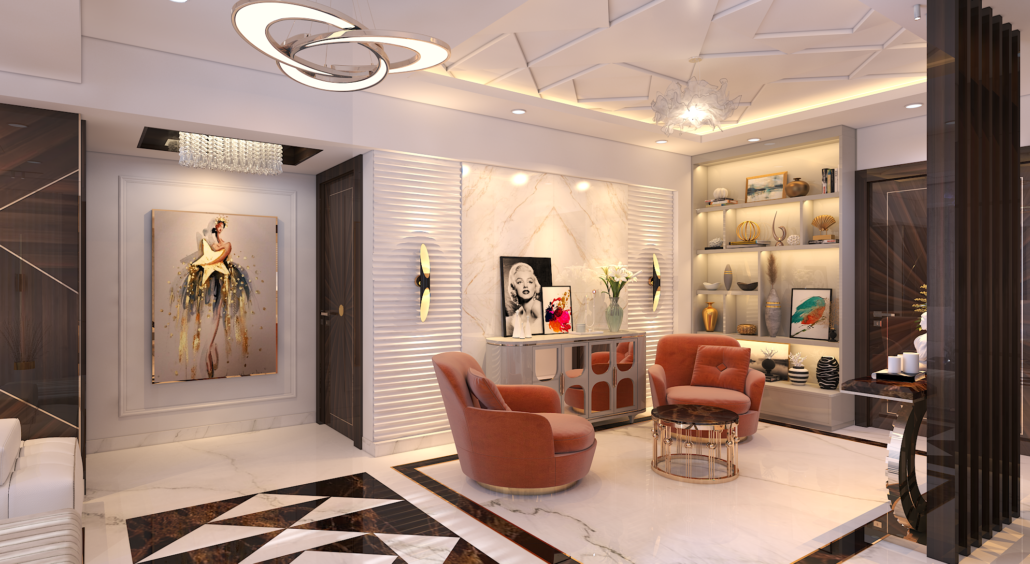 Build a staircase to connect the two floors
A duplex has its charm because of its double floor plan. It is needless to say if there are two floors in a home there will the stair connecting them. Some prefer to put their stairs at the end of the house wanting to keep the entrance of their bedroom private. Whereas some want to make the staircase stand out and grab attention. To make that happen some put the staircase just in front of the entry of the house making the entrance look more grand and majestic.
Create a connection with the rest of the area in the house
As a duplex is two-floored and comparably more spacious than a regular apartment one may feel disconnected between the two floors. This situation can be altered by making an open corridor plan or glass wall on the adjacent areas. it is one of the best interior design for home to get a look at every portion of the house and can feel connected to the whole space.
These are some of the highlighting factors that take your duplex inferior plan to the next level.
https://www.elegantinterior.info/wp-content/uploads/2022/02/Duplex.jpg
1080
1920
superadmin
https://www.elegantinterior.info/wp-content/uploads/2020/11/logo.png
superadmin
2022-02-14 12:10:42
2023-01-22 07:38:14
3 tricks to design a duplex